We are glad to introduce HMS for our clients.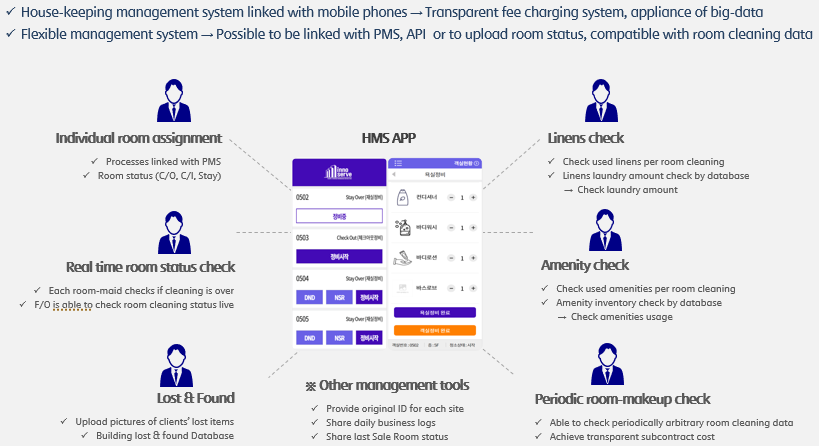 HMS is designed for our clients and workers both by letting workers be free of paper works.
Every work process which has been done through papers are done by the phone with just few swipes and clicks.
Every click and swipe makes a data which is sorted and stored automatically in the database for big-data.
We can use big-data for checking room-status, inventory of linens and amenities.
But, this is just one of many beneficials of HMS. We can make anything come true by the big-data.
However, for now our most important goal is to cut the cost for our cusotmers. by checking periodical database, clients and workers can find out the problems and ways to cut the cost.
Moreover, it is very important that we are developing and ungrading it continuously.
User-friendly interface, interface for inspectors, managers and clients will be customized by the wish of each site.
Eventually, we are sure that we can achieve our mission ;
To deliver higher service values to the customers.